The barriers we create are our worst enemies.
They destroy us from the inside, and we have to face them alone.
When we talk of barriers, we imagine blockades, hindrances and limits. But we rarely acknowledge them as the starting point in a search for answers.
A barrier is a constraint: and for me, constraints are vital springboards for action, and for seeking solutions.
You can be a passive witness of the world around you or you can choose to act and be active.
It's a question of point of view: for me, the glass is always half full ...
I never forget where I come from.
I remember this every day, and it keeps me going forward, not seeing barriers as obstacles but as catalysts pushing me towards new opportunities, opening new doors, revealing new worlds and new paths.
We tend to live below our potentials, oblivious to the power within ourselves, and we allow ourselves to be overwhelmed by the immensity of the world.
And although it is true that we are tiny in this vastness, still we are participants in it.
In BARRIERS, the scenery is conceived as a mesh fence stretching the whole width of the stage. This barrier represents the weight of life: and in rehearsals, we can explore our relations with this barrier, and overturn the preconception that a metal fence is impenetrable and stops us moving forward.
This work is a breathing out, a moment to let my dreams travel further.
For the first time, I am bringing people together on set with whom I have wanted to work for a long time but with whom we have never managed to find the time, the availability…. Because of too many constraints!
My invitation to friends to join me in creating this work is with total acceptance of the reality of their constraints: couples come as couples, artistic duos come together, and the oldest of my friends bring with them their age in all its glory!
As an acrobat, people ask me about aging, and the physical limits of my career. I often ask myself how long I will be able to keep going, and how far my body will be able to perform as the base in an acrobatic duo…
Will I still be able to bear the pain in a few years from now? That pain that I miss when I no longer feel it, that pain that pushes me to move and to maintain my body, my work tool.
No one can answer these questions for me. I could stop tomorrow, and I could last a lifetime ...
But paradoxically, the older I get, the more I want to do this work. And maturity brings with it a new energy, a new way of looking at things.
Once again, it's a question of point of view!
Most of the performers in BARRIERS are already in their thirties, and they bring all their experience with them, to dream together, and put friendship before the limitations of age, family, and culture.
But is this really by chance?
Wilmer Marquez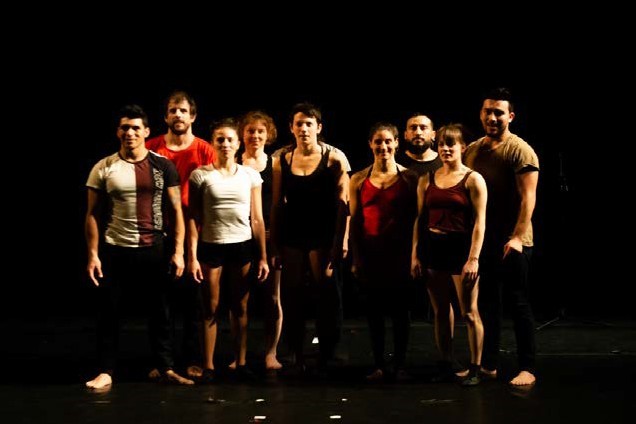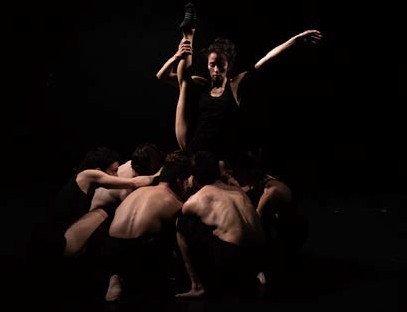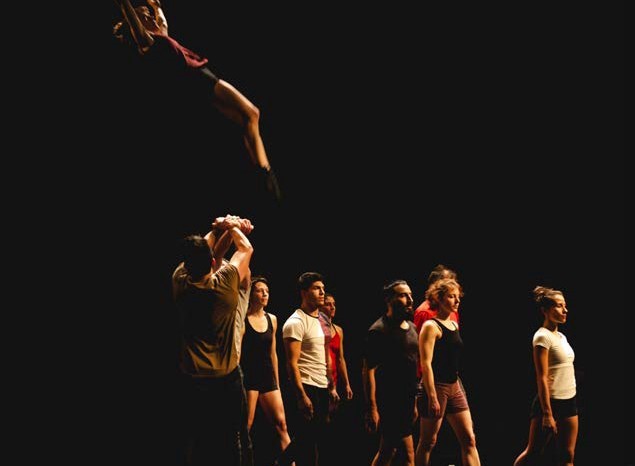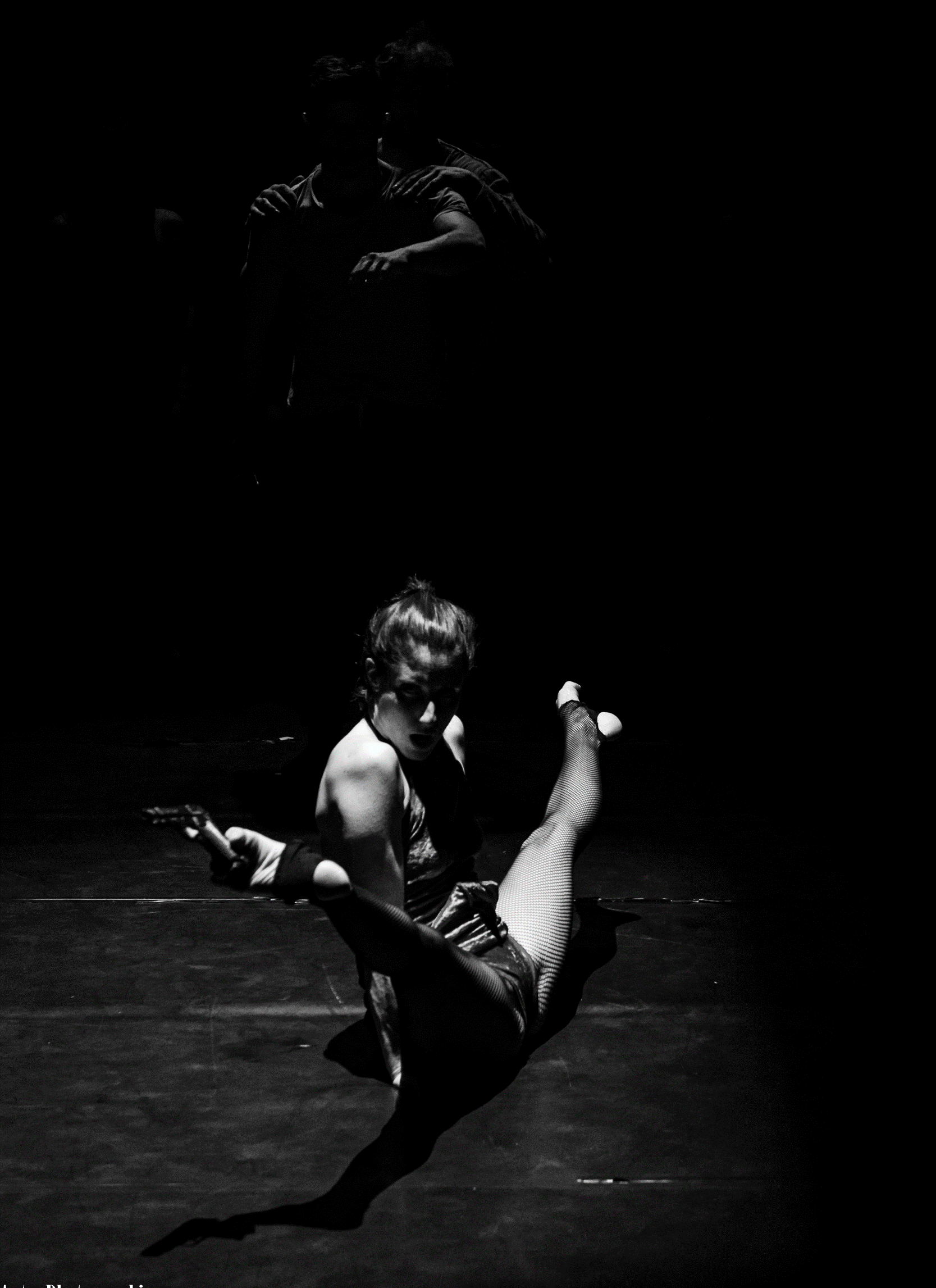 Genre : Acrobatic circus
Running time: 1h10
Audience: 8 years +
Team
Directed by Wilmer Marquez
Performers
Wilmer Marquez: acrobalance base, dancer
David Coll Povedano: acrobalance base
Camille De Truchis: acrobalance flyer
Gabriela Diaz: acrobalance flyer, dancer
Frédéric Escurat: acrobalance base
Katell Le Brenn: acrobalance flyer
Jose Miguel Martinez: acrobalance base, dancer, tightrope walker
Sophie Ollivon: contorsionist
Paula Paradiso: acrobalance flyer and aerial acrobat
Diego Ruiz: acrobalance base
Technical team
Production stage management: Laurent Lecoq
Light design: Ludwig Elouard
Sound design: Emmanuel Desguez
Costume: Marie Meyer
Production
Executive production: Fanny Fauvel
Tour Management: Peggy Donck - Compagnie Bêstîa
Tour administrator: Thierry Soto et Fanny Trujillo
Production
An El Nucleo company's production
Coproducers
La Cascade, Pôle National des Arts du Cirque Ardèche Auvergne-Rhône Alpes (07)
Théâtre de l'Olivier, Istres (13)
Le Carré Magique, Pôle national des Arts du Cirque de Lannion (22)
L'Agora, Pôle National des Arts du Cirque de Boulazac (24)
L'Equinoxe, Scène Nationale de Châteauroux (36)
La ville de Chambly (60)
Le CDN de Rouen-Normandie (76)
Le Cirque théâtre d'Elbeuf, Pôle National des Arts du Cirque Normandie (76)
Les 3T, Châtellerault (86)
Le Théâtre de Rungis (91)
With the support for residency of
La Cascade, Bourg Saint Andéol (07)
Le Théâtre Josiane Balasko, Ville de Chambly (60)
Les Ateliers Médicis, Clichy sous-Bois (93)
The El Nucleo Company receives support for all its activities from la Région Normandie (the Normandy Region) of France